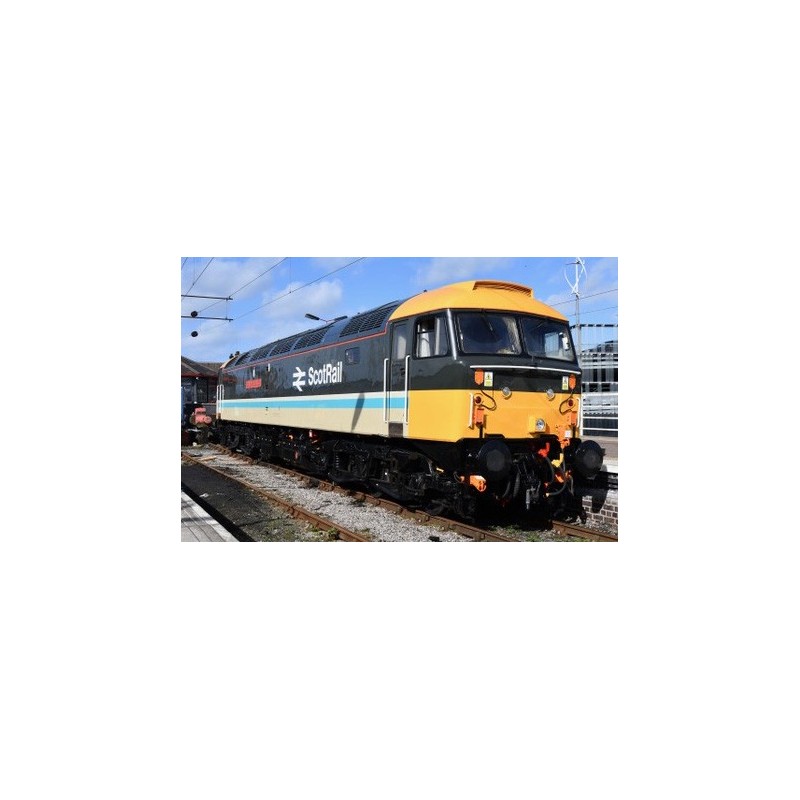  
Class 47/7 KMS EXCLUSIVE! Pre Order Now!
VAT included
Available on: Monday, 1 February, 2021
Preorder minimum Price £174.75 (tax included) instead of paying full £699.00
Enter custom price
We will email you to confirm delivery of out of stock items
Class 47/7 KMS EXCLUSIVE! Pre Order Now!
Please see the full description for details.
Due early 2021!
At KMS Railtech we take security seriously. We will not share your details with anyone outside the company. You can choose whether to join our mailing list or not. See our full T's & C's for more details.

In most cases, delivery will be £4 within the UK. You can collect items from our shop or warehouse in the Aberdeenshire area for free. We will notify you if your delivery charge needs to be changed. See our full T's & C's for more details.

Buy with confidence from us. We have a standard returns policy, see our T's & C's for full details.
KMS EXCLUSIVE O Gauge Class 47/7
KMS Railtech are delighted to announce that we are looking for expressions of interest for a new tooling Class 47/7 in 7mm. This model would go into production around the end of 2020 along with Heljan's already announced run of Class 47s.
Image for illustration only
We propose a new tooling for the body and long range fuel tanks, along with the aftercooler pipework. Our intent would be to produce the following liveries in the first batch;
Large Loco (47712 only)

ScotRail Blue Stripe

Network South East

RES
This new tooling combination would allow us to offer the 47/7s in the following liveries either in a further batch or if demand is immediately there;
Parcels

Fragonset

Waterman

Blue Pullman
A full list of the locos that would be covered by this tooling can be found in this table:
Should there be enough interest, then we will move forward with the project. In order to produce these models along with Heljan's own 47 range, we need to move fast! So your pre order will make a difference! You can commit with a 25% deposit, or you can choose to pay more if you like. This will be refundable if the project does not go ahead.
We need to be clear, that this model will not go ahead without the commitment from modellers to purchase. So if you want a Class 47/7 for your layout, you need to Pre Order now or it won't get produced! We will not be making additional models for stock.
These are expected to have an RRP of £699 and will be available at the same time as the other 47s in Heljan's main range, which are expected to go into production late 2020.