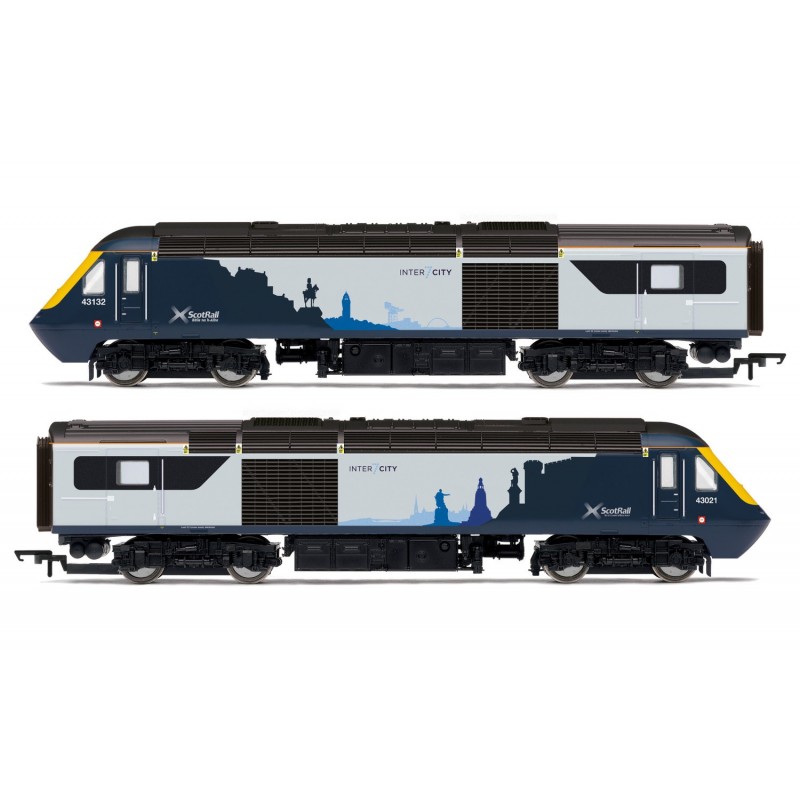  
ScotRail, Class 43 HST, Power Cars 43021 and 43132 'A New Era' - Era 10
VAT included
We will email you to confirm delivery of out of stock items
ScotRail, Class 43 HST, Power Cars 43021 and 43132 'A New Era' - Era 10
At KMS Railtech we take security seriously. We will not share your details with anyone outside the company. You can choose whether to join our mailing list or not. See our full T's & C's for more details.

In most cases, delivery will be £4 within the UK. You can collect items from our shop or warehouse in the Aberdeenshire area for free. We will notify you if your delivery charge needs to be changed. See our full T's & C's for more details.

Buy with confidence from us. We have a standard returns policy, see our T's & C's for full details.
43021 was delivered into service on 9 July 1976 and 43132 on 21 July 1979. Operational life was extended by Brush Traction when MTU power units were fitted, 43021 being fitted between 9 October 2006 and 21 December 2006, with 43132 going into Brush's Works between 18 July 2007 and 20 September 2007. On 31 August 2017 both units were taken off lease from First Great Western to be transferred to ScotRail, running as a 2+4 set to Craigentinny on September 1st, along with Mk.3 coaches 40207, 42047, 42207 and 44015, where they were rebranded with vinyls proclaiming 'A New Era' on the power cars and 'We're building the best railway Scotland's ever had' on the central two coaches.