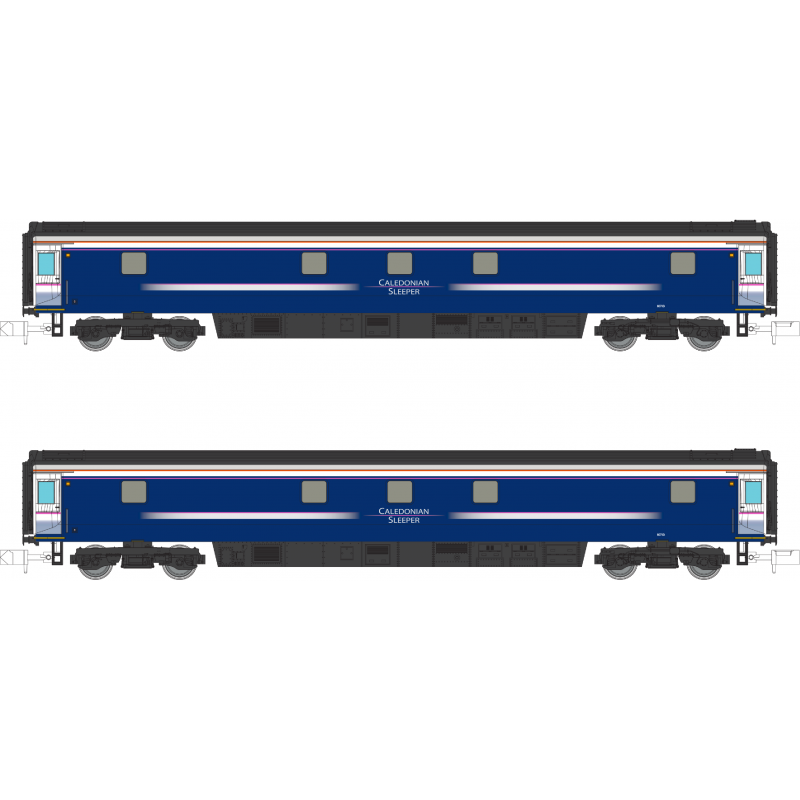  
2P-006-KMS4 - N Gauge Debranded Caledonian Sleeper - White Stripe Mk3 Twin Pack
VAT included
We will email you to confirm delivery of out of stock items
The next KMS RailTech Exclusive 2mm model is here! 
We are proud to be working with Dapol to produce Debranded Caledonian Sleeper - White Band MK3 Sleepers
These will be produced in twin packs with the running numbers: 
- 10613 
- 10551
These are being produced in a limited quantity of 200 sets and are expected to be delivered in Q4 of 2020.
RRP for the twin pack is £58
Reserve your model now with one of the following options:
1. 10% minimum deposit with the balance due just before delivery. 
2. Alternatively reserve with full payment. Item dispatched as soon as it arrives