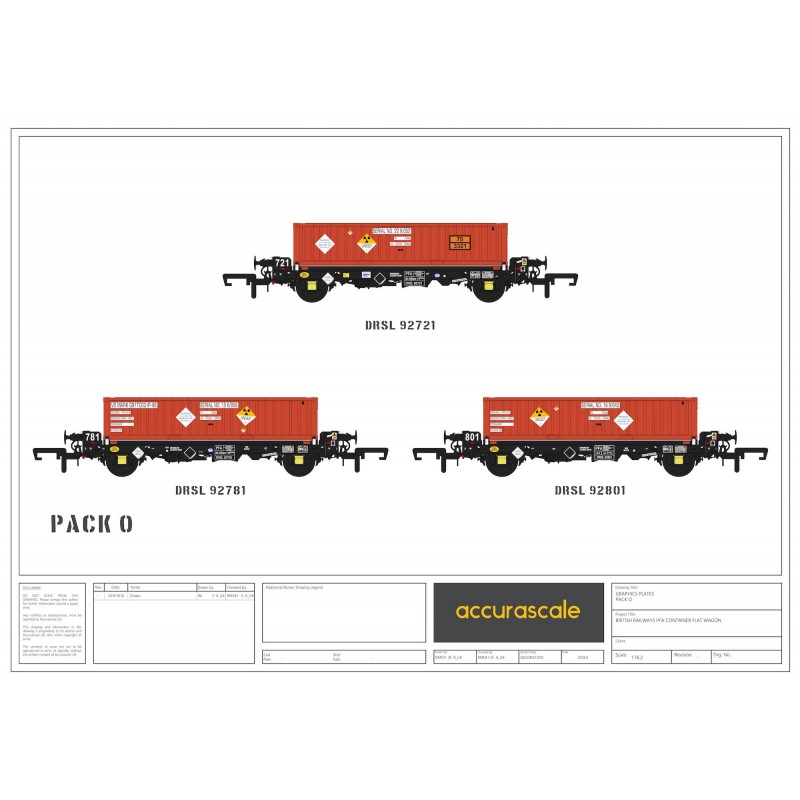  
PFA - DRS LLNW - Nuclear Half Height Container O
DRSL 92721, DRSL 92781, DRSL 92801


Specifications:
• Highly detailed, accurate scale model
• Factory-fitted detail parts (brake pipes, lamp irons, etc.)
• Factory-fitted pipework
• Sprung Metal buffers
• Separate, interchangeable containers (three included)
• Fully detailed under-frame (including brake rigging and hangers)
• Blackened metal 12.6mm 3-hole disc wheels on metal axles, RP25.110 profile sets with 14.4mm back-to-backs and 26mm over pinpoints
• NEM coupler pockets fitted with narrow tension lock couplers on flexible mounts to facilitate fixed coupling if desired
• Die-cast chassis for ideal weight
• Designed for easy conversion to EM and P4 gauge track
At KMS Railtech we take security seriously. We will not share your details with anyone outside the company. You can choose whether to join our mailing list or not. See our full T's & C's for more details.

In most cases, delivery will be £4 within the UK. You can collect items from our shop or warehouse in the Aberdeenshire area for free. We will notify you if your delivery charge needs to be changed. See our full T's & C's for more details.

Buy with confidence from us. We have a standard returns policy, see our T's & C's for full details.