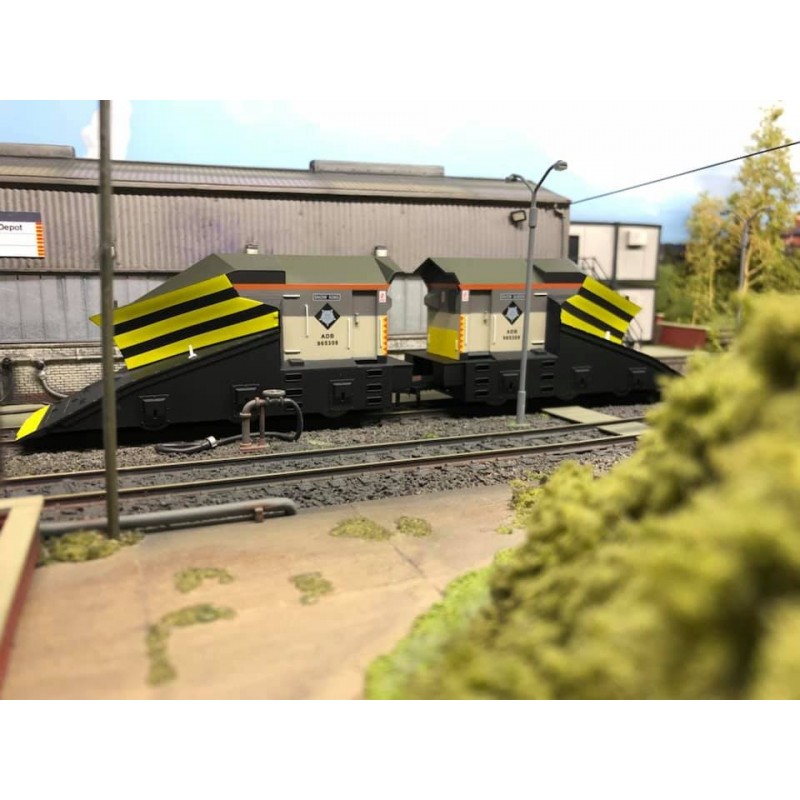  
FLANGEWAY LTD EDITION SNOW KING & SNOW QUEEN
VAT included
Delivered in 3-4 days
After almost 10 years since their first release, ABC Workshops have teamed up with Flangeway to offer the ever popular ZZA Tinsley/Buxton snowploughs in the iconic triple grey RFD livery adorned with the painted names Snow King & Snow Queen, as well as Tinsley depot plaques. Optional ice breakers are also included as per usual. 
They will be sold as a boxed pair, and are a limited run of 300 pairs.
The price will be £80 per pair plus p&p estimated at £4.95. Overseas postage at cost. 
Artwork has been approved, and delivery is due in early April. 
They look stunning with some suitable Tinsley haulage such as 47145.
These models are supplied and shipped by ABC Workshops. We will take orders and payments on our store on their behalf. Payment will be taken at a later date.
At KMS Railtech we take security seriously. We will not share your details with anyone outside the company. You can choose whether to join our mailing list or not. See our full T's & C's for more details.

In most cases, delivery will be £4 within the UK. You can collect items from our shop or warehouse in the Aberdeenshire area for free. We will notify you if your delivery charge needs to be changed. See our full T's & C's for more details.

Buy with confidence from us. We have a standard returns policy, see our T's & C's for full details.