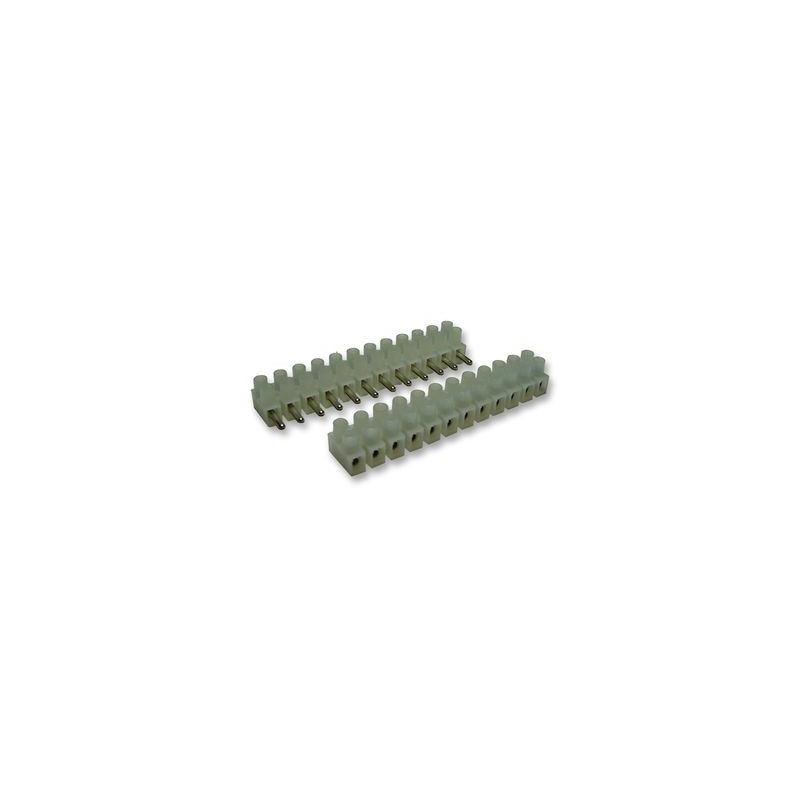  
Pluggable Chocolate Block for baseboard wiring connections - Large (12mm Pitch)
VAT included
Delivered in 3-4 days
Pluggable Chocolate Block for baseboard wiring connections - Large (12mm Pitch)
At KMS Railtech we take security seriously. We will not share your details with anyone outside the company. You can choose whether to join our mailing list or not. See our full T's & C's for more details.

In most cases, delivery will be £4 within the UK. You can collect items from our shop or warehouse in the Aberdeenshire area for free. We will notify you if your delivery charge needs to be changed. See our full T's & C's for more details.

Buy with confidence from us. We have a standard returns policy, see our T's & C's for full details.
These are the best chocolate block style pluggable connectors out there for your model railway! We know wiring, and we've tested lots of these! This type of connector has a solid female socket, with the "give" in the male pin. The male pin has the slot in it - unlike the cheap versions which have slotted females. This allows for a tight fit on repeated uses. This is our "large" version. It's rated at 16 Amp so is more than enough for any model railway requirement. We also stock a small and medium version. They have a 12mm pitch and measure approx 142x23x19mm For best results, we always recommend using bootlace crimps on all wiring - you can buy bootlaces, crimps, or sets from us too.