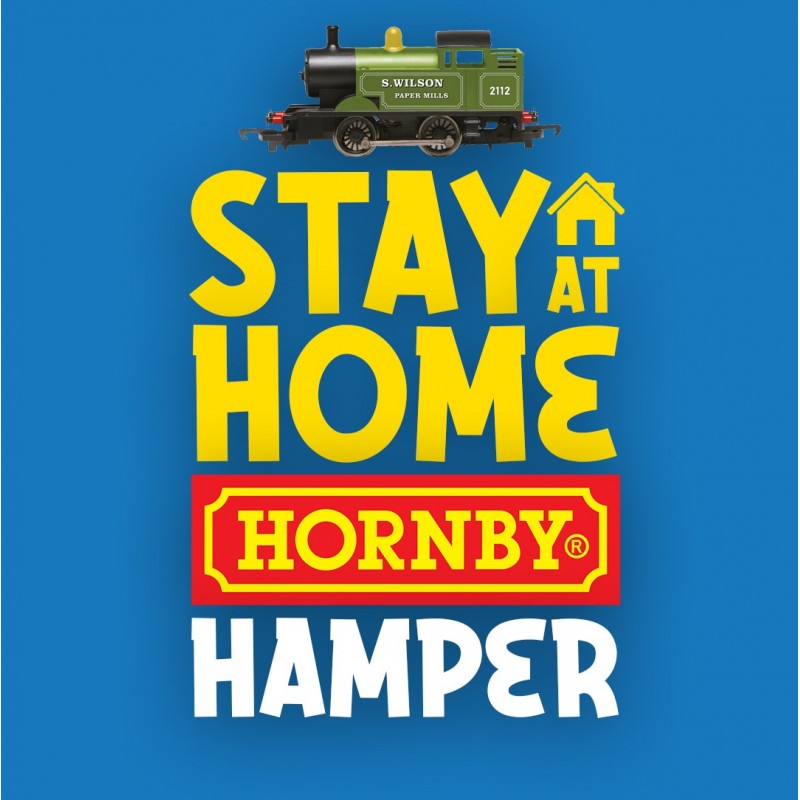  
Stay at Home Hamper
VAT included
We will email you to confirm delivery of out of stock items
The Stay at Home – Hornby Hamper is very similar to that of the Family Fun Project and is aimed at individuals and families who are either looking to start their model railway journey or wanting to expand their existing model railway.
The useful Family Fun Project 'How To Guides' can be used to help with the layout build, although not featuring exactly the same contents, it will assist customers who are starting from scratch. 
The hamper which contains over twenty different products is sure to keep model railway enthusiasts, families and beginners busy during this 'stay at home' period, as well as providing enjoyment now and in the future.
At KMS Railtech we take security seriously. We will not share your details with anyone outside the company. You can choose whether to join our mailing list or not. See our full T's & C's for more details.

In most cases, delivery will be £4 within the UK. You can collect items from our shop or warehouse in the Aberdeenshire area for free. We will notify you if your delivery charge needs to be changed. See our full T's & C's for more details.

Buy with confidence from us. We have a standard returns policy, see our T's & C's for full details.