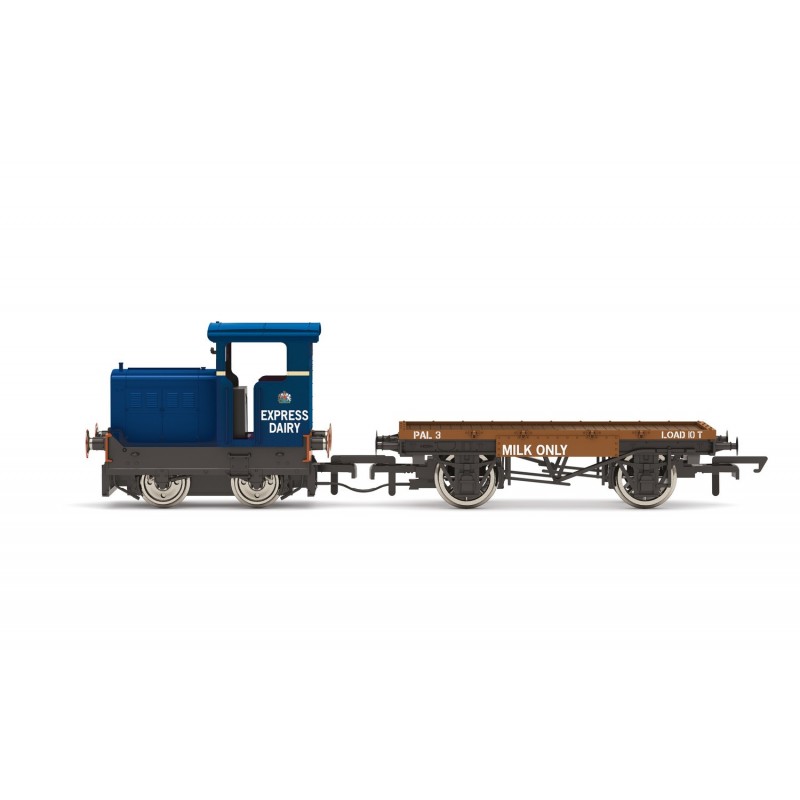  
Express Dairy Co. Ltd, Ruston & Hornsby 48DS, 0-4-0, 235511 - Era 4/5/6
VAT included
We will email you to confirm delivery of out of stock items
Express Dairy Co. Ltd, Ruston & Hornsby 48DS, 0-4-0, 235511 - Era 4/5/6
At KMS Railtech we take security seriously. We will not share your details with anyone outside the company. You can choose whether to join our mailing list or not. See our full T's & C's for more details.

In most cases, delivery will be £4 within the UK. You can collect items from our shop or warehouse in the Aberdeenshire area for free. We will notify you if your delivery charge needs to be changed. See our full T's & C's for more details.

Buy with confidence from us. We have a standard returns policy, see our T's & C's for full details.
R&H 235511 left Boultham Works on 24 August 1945, having been ordered by Express Dairy Co. Ltd for shunting use at their bottling plant in Cricklewood, the locomotive remaining there until 1954. 235511 was then transferred over to the Express Dairy's bottling plant at South Morden where it worked until the spring of 1972, being replaced by a Hunslet Yardmaster 0-4-0. In July 1972 235511 was sold to Esmond Lewis-Evans and moved to Ashford, at the South Eastern Steam Centre.