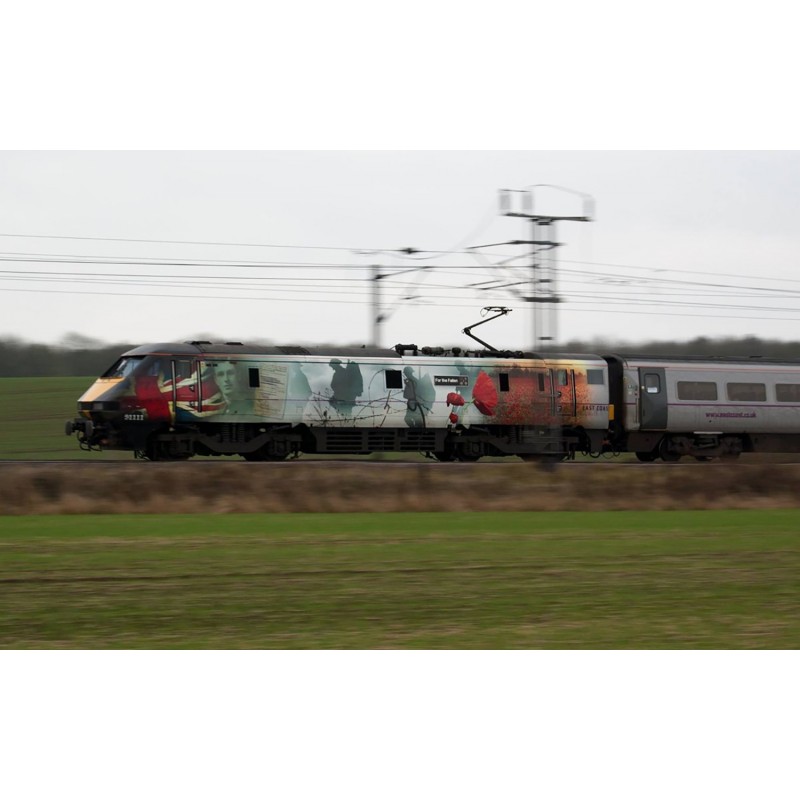  
VTEC, Class 91, Bo-Bo, 91111 'For the Fallen' - Era 10
VAT included
We will email you to confirm delivery of out of stock items
VTEC, Class 91, Bo-Bo, 91111 'For the Fallen' - Era 10
At KMS Railtech we take security seriously. We will not share your details with anyone outside the company. You can choose whether to join our mailing list or not. See our full T's & C's for more details.

In most cases, delivery will be £4 within the UK. You can collect items from our shop or warehouse in the Aberdeenshire area for free. We will notify you if your delivery charge needs to be changed. See our full T's & C's for more details.

Buy with confidence from us. We have a standard returns policy, see our T's & C's for full details.
It is estimated that the railway in Britain lost 20,000 men during the First World War, and many railway stations in Britain have a memorial to their sacrifice, listing the names of those who worked on the railway but never returned to their jobs when the guns fell silent. To mark the contribution of, and the lives lost by, regiments up and down the East Coast Mainline route during the First World War, East Coast held a ceremony at Newcastle station on 14 October 2014 to unveil 91111 in a special livery scheme created by designer Paul Gentleman, with the new name of 'For the Fallen'. The nameplate of the locomotive bears the crests of regiments local to the East Coast route and 91111's livery depicts soldiers, artefacts and tributes commemorating the contribution they made to the war effort.