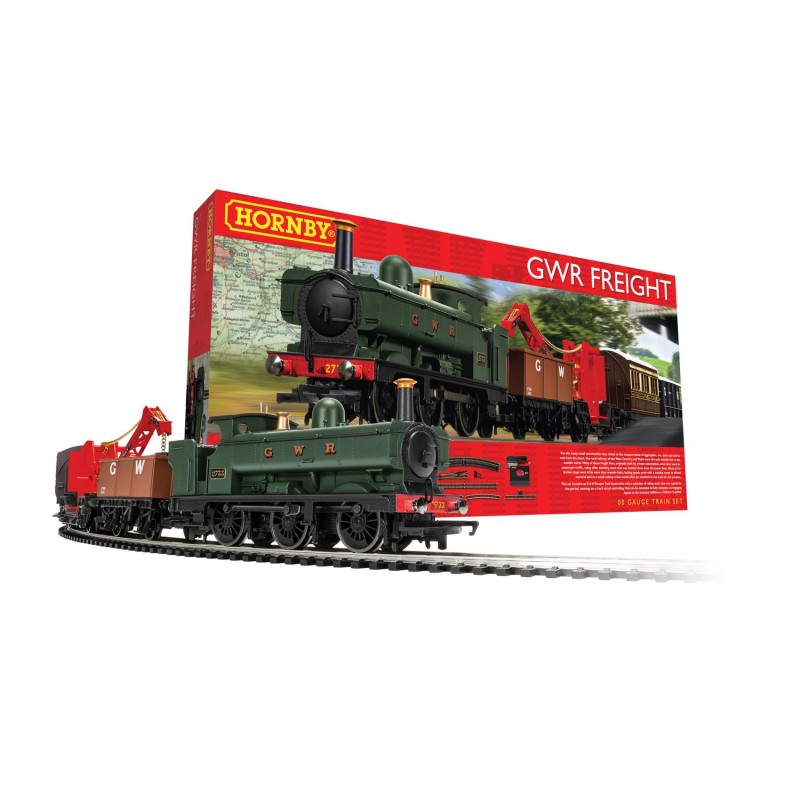  
GWR Freight Train Set
VAT included
We will email you to confirm delivery of out of stock items
At KMS Railtech we take security seriously. We will not share your details with anyone outside the company. You can choose whether to join our mailing list or not. See our full T's & C's for more details.

In most cases, delivery will be £4 within the UK. You can collect items from our shop or warehouse in the Aberdeenshire area for free. We will notify you if your delivery charge needs to be changed. See our full T's & C's for more details.

Buy with confidence from us. We have a standard returns policy, see our T's & C's for full details.
For the many small communities that relied on the transportation of aggregates, ore, slate and coal to and from the coast, the rural railways of the West Country and Wales were the only reliable link to the outside world. Many of these freight lines, originally built by private subscription, were later used for passenger traffic, using older coaching stock that was handed down from the busier lines. Many of the station stops were little more than wayside halts, lacking goods yards with a suitable crane to offload material and so a small railway crane would often be attached to the train for this purpose. This set includes an 0-6-0 Pannier Tank locomotive with a selection of rolling stock that was typical for the period, running on a track circuit and siding that can be extended to fully complete an engaging layout on the included 1600mm x 1180mm TrakMat.